THE INDIA Meteorological Department (IMD) on Tuesday predicted "normal" rainfall during the southwest monsoon season this year, despite the possibility of El Nino conditions.
The IMD said rainfall is likely to be 96% of the long period average of 87 cm, which means that the country is likely to receive about 83.5 cm for the four months from June to September this year.
The long period average is calculated with data from 1971 to 2020. The forecast for this year is at the lower end of the IMD's range for normal rainfall — 96% to 104% of the long period average.
Forecast for the Southwest Monsoon Rainfall during 2023:

(Source: IMD)
In the last four years (2019 to 2022), India has received normal to above normal rainfall.
In terms of the spatial distribution, normal rainfall is expected in many parts of peninsular and east central India, including Karnataka, Kerala, Goa, Andhra Pradesh, Tamil Nadu, southern parts of Telangana, Puducherry, Chhattisgarh and Odisha, said IMD Director General Mrutyunjay Mohapatra.
Normal to above normal rainfall is expected in the Northeast, including Arunachal Pradesh, Assam, Meghalaya, Nagaland and Manipur, along with parts of Jammu and Kashmir, Punjab and some parts of Uttar Pradesh. Normal to below normal rainfall is likely in Rajasthan, Haryana, Uttarakhand, Maharashtra and Gujarat.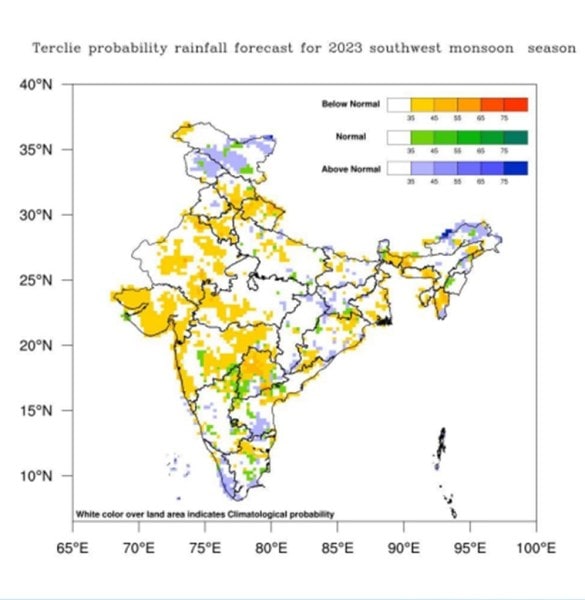 (Source: IMD)
While climate models indicate that El Nino conditions are likely to develop during the monsoon season this year, possibly around July, the impact may be felt during the second half of the season, said Mohapatra, adding that not all El Nino years are bad monsoon years.
Advertisement
El Nino conditions, usually associated with suppressed rainfall over India during the monsoon season, refer to a warming of central and eastern Pacific Ocean waters, in contrast to La Nina conditions which refer to a cooling of these waters. The El Nino conditions that are likely to develop this year come on the heels of a "triple dip" La Nina phenomenon from 2020 to 2022.
According to IMD data, in 2002, 2004, 2009 and 2015, El Nino conditions coincided with below normal rainfall, with the lowest (78.2 cm) being recorded in 2009. Of the 15 El Nino years from 1951 to 2022, six years recorded normal to above normal rainfall.
Most Read 1 Gadar 2 box office collection day 4: Sunny Deol film records biggest Monday collections of all time, nets a total of Rs 173 cr 2 Bigg Boss OTT 2 Finale Live Updates: Elvish Yadav wins Salman Khan's show, Abhishek Malhan shares message from hospital 3 Happy Independence Day 2023: Wishes Images, Whatsapp Messages, Status, Quotes, and Photos 4 OMG 2 box office collection day 4: Pankaj Tripathi-Akshay Kumar film delivers better Monday than opening Friday, earns Rs 55.1 cr 5 Jailer box office collection Day 5: Rajinikanth film set to cross Rs 350-crore mark worldwide on Independence Day
In addition to El Nino conditions, the IMD pointed to two other dominant largescale parameters that can influence the monsoon — the Indian Ocean Dipole, which is the variation in sea surface temperatures between the west and east Indian Ocean, and the snow-covered area over the northern hemisphere and Eurasia. Positive Indian Ocean Dipole conditions are likely to develop during the monsoon season, which means a warmer west Indian Ocean that is good for the monsoon, according to the IMD. The snow-covered area over the northern hemisphere is also likely to be favourable for the monsoon with low snow cover over the area from December 2022 to March this year.
Advertisement
"If at all there is any adverse impact due to the evolving El Nino conditions, that is likely to be countered by the favourable impact of the Indian Ocean Dipole and low snow-covered area," Mohapatra said, adding, "It is not strong El Nino conditions, but moderate El Nino conditions." Strong El Nino conditions are when the sea surface temperatures are warmer by more than 1.5 degrees Celsius, while moderate conditions are when these temperatures are warmer by 1 to 1.5 degrees Celsius.
Also Read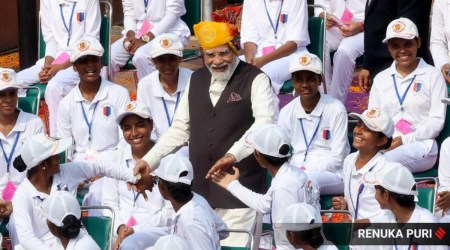 Narendra Modi Independence Day Speech Live Updates: India now identified ...
Govt SOP for Judges: Do not name officials for court panels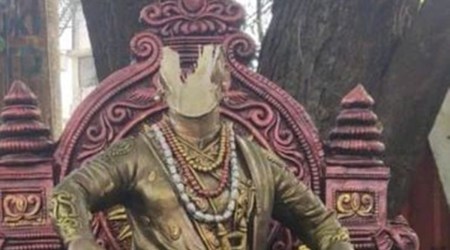 Shivaji statue vandalised in Goa, police initiate inquiry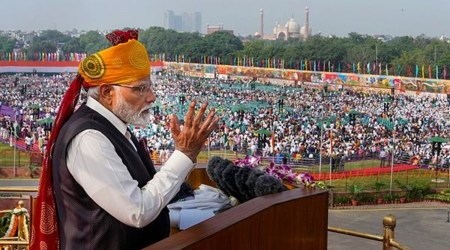 'Will return to Red Fort next year': In Independence Day speech, PM Modi ...
Last year too, the IMD forecast had said the monsoon would be normal or 99% of the long period average. The country received 92.5 cm or 106% of the long period average last monsoon season, which was above normal. In 2021, rainfall was 99% of the LPA.
The IMD will update its monsoon forecast in May.
© The Indian Express (P) Ltd