Former Prime Minister Manmohan Singh's special envoy Satinder K Lambah, who had briefed Prime Minister Narendra Modi on the back-channel talks with Pakistan, has said in his book, being published posthumously, that there appeared to be an intent to continue the back-channel process and a "distinguished diplomat" was being considered to be appointed as special envoy by Modi.
Lambah passed away in June 2022.
In April 2017, according to his book, Lambah was asked to go to Pakistan and meet then Prime Minister Nawaz Sharif but that plan was dropped as businessman Sajjan Jindal made a solo trip to Pakistan, without the former envoy's knowledge. Lambah said that along with a PMO official, he had even met jurist Fali S Nariman to vet some of the legal points in the draft back-channel agreement.
Also Read | Pakistan President accuses India of 'running away' from talks
The timing is significant since this took place after India-Pakistan ties had nosedived following the Pathankotand Uri terror attacks in 2016, and in April 2017, the Pak military court had sentenced former Navy officer Kulbhushan Jadhavto death for espionage.
These fresh revelations are part of Lambah's book, "In Pursuit of Peace: India-Pakistan relations under six Prime Ministers" being published by Penguin Random House India.
Also Read | Who is Kulbhushan Jadhav?
Manmohan Singh, who authorised Lambah to conduct the back-channel talks with Pakistan, has written the foreword and NSA Ajit Doval has said, in a blurb, that the book provides a "new perspective to many known and some not so well known events and circumstances that shaped vexed Indo-Pak relations".
Lambah, who served as India's envoy to Pakistan, Russia and Germany, was also PM Atal Bihari Vajpayee's special envoy on Afghanistan; Chairman of NSAB (National Security Advisory Board) and later PM Singh's special envoy for back-channel talks. Born in Peshawar, he began dealing with Pakistan under PM Indira Gandhi.
Also Read | Kulbhushan Jadhav case: Pakistan violated its obligations under Vienna Convention, ICJ chief tells UNGA
"This book does not cover the period of Prime Minister Modi," he wrote. "However, before he assumed office, he asked me to meet him at Gujarat Bhawan. I met him on 25 May 2016 (the published version erroneously mentions 2016, and not 2014). He was very gracious and keen to speak to me…His main query was regarding the visit of Nawaz Sharif for the swearing-in ceremony. I told him it was a good and positive action taken. I added that as far as I could recall Nawaz Sharif had last visited to attend the funeral of Rajiv Gandhi, and, as a result, he was coming to India after almost two decades."
Advertisement
"Sometime later, Prime Minister Modi again asked to see me in his office. This time he asked for my assessment on India-Pakistan relations and I briefed him on the back channel. There appeared to be an intent to continue the back-channel process. The file on the subject had been reviewed. I was even once told that no major change was required. A distinguished diplomat was being considered to be appointed as special envoy by Prime Minister Modi. I was asked to meet him. However, when I checked with the PMO, I was told there had been a change in thought and I would be informed," he wrote.
Most Read 1 Gadar 2 box office collection day 4: Sunny Deol film records biggest Monday collections of all time, nets a total of Rs 173 cr 2 Bigg Boss OTT 2 Finale Live Updates: Elvish Yadav wins Salman Khan's show, Abhishek Malhan shares message from hospital 3 Happy Independence Day 2023: Wishes Images, Whatsapp Messages, Status, Quotes, and Photos 4 OMG 2 box office collection day 4: Pankaj Tripathi-Akshay Kumar film delivers better Monday than opening Friday, earns Rs 55.1 cr 5 Jailer box office collection Day 5: Rajinikanth film set to cross Rs 350-crore mark worldwide on Independence Day
"On 20 April 2017, a senior official of the PMO came to see me at my house. He said the prime minister wanted me to go to Pakistan to meet Prime Minister Nawaz Sharif. I reiterated that such meetings are more valuable if the envoy has the public confidence of the prime minister. However, on the 22nd I was told I would be given details of the points to be discussed and was asked to give my travel documents to enable me to travel to Pakistan. The same day, the senior official and I met Fali Nariman to refresh some points. The following day, I saw a news item that a leading Indian businessman, who was an emissary, had gone to meet PM Nawaz Sharif, in his personal plane. I rang the official, who appeared surprised at this development. I told him that under the circumstances, it would not be proper for two people to represent the prime minister for the same purpose. Clearly, the emissary had not coordinated his visit to Pakistan with the PMO. This was the last conversation I had on this subject," he wrote.
The book details the backchannel process which he conducted from 2005 to 2014. "During the crucial period of intensive negotiations between 2005 and 2007, my diary recalls I had sixty-eight meetings with Prime Minister Dr Manmohan Singh."
Also Read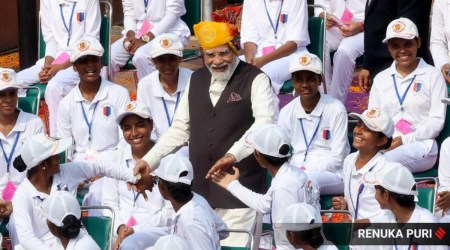 Narendra Modi Independence Day Speech Live Updates: India now identified ...
Govt SOP for Judges: Do not name officials for court panels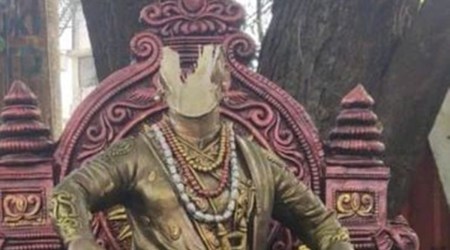 Shivaji statue vandalised in Goa, police initiate inquiry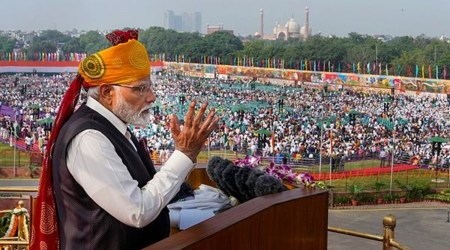 'Will return to Red Fort next year': In Independence Day speech, PM Modi ...Advertisement
"During my meetings with the prime minister, the strategy and details of the draft agreement were discussed. I was fortunate in getting clear-cut instructions, which were helpful in finalizing the draft agreement. A crucial meeting took place on 9 November 2006, in the PMO where Congress President Sonia Gandhi and External Affairs Minister Pranab Mukherjee were also present. I was asked to give a brief background of the progress in the discussions up to that time. The Congress president asked some questions, including the impact of the agreement on the majority community in India. Pranab Mukherjee did most of the talking, saying he was convinced that if we were able to get the agreement signed, it would be welcomed by the majority community and others," he wrote.
© The Indian Express (P) Ltd