THERE CAN'T be different rules for MPs and MLAs and others, the Supreme Court said on Wednesday as it raised questions on the Kerala High Court order staying the conviction of Lakshadweep MP Mohammad Faizal P P of the NCP in a 2009 attempt to murder case.
Hearing an appeal by the Union Territory administration challenging the HC order, the bench comprising Justices K M Joseph and B V Nagarthana disagreed with the HC's observation that the disqualification following the conviction will lead to elections and put a burden on the exchequer.
Also Read | Why Lakshadweep MP Mohammed Faizal has challenged his disqualification in the Supreme Court
"According to us it should not have been touched upon, prima facie," said Justice Joseph.
He also observed that Section 8(3) of The Representation of the People Act, 1960, which says a person convicted of an offence and sentenced to imprisonment for not less than two years shall be disqualified from the date of such conviction, is "very drastic" as it also imposes a further 6 years period from date of release and, therefore, courts should be "very careful" while handing out a sentence.
Appearing for the UT administration, Additional Solicitor General K M Nataraj said such a stay on conviction should happen only in "rarest of cases". He said the HC had also not gone into Faizal's criminal antecedents and pointed out that there were two other cases pending against him. "The court did not touch any of these aspects."
Appearing for Faizal, Senior Advocate A M Singhvi said "the word is exceptional not rarest" as submitted by the ASG and added that the sentence can be suspended "in exceptional circumstances where failure to stay the conviction will lead to injustice and irreversible consequences".
He cited SC judgments which say the court has a duty to look into all other aspects, including the ramification of keeping such conviction in abeyance.
Advertisement
Singhvi argued that disqualification was not the only point that the HC had gone into. Other points too were considered, he said, adding that the HC knows about the other two cases against Faizal and "says there is a presumption of innocence".
Faizal and three others were convicted and sentenced by a court in Kavaratti in Lakshadweep on January 11 in connection with the attack on Congress worker Mohammed Salih, the son-in-law of former Union minister P M Sayeed. On January 25, a single bench of the Kerala HC suspended the conviction and sentence.
The SC bench said the HC may not have been correct in calling the injury a simple one. Justice Joseph said, "There are two things. One is if that man was not taken to hospital, and the hemorrhage did not stop, according to the prosecution witness, he could have died. Second, he was shifted to hospital in Ernakulam in a helicopter and kept in an ICU for close to two weeks."
Advertisement
Singvi pointed out that the doctor's report said he was conscious with full orientation. Justice Joseph said the question is whether the HC had overlooked the questions about the injury.
Justice Nagarathna said the stay should be granted only if it is found prima facie to be a case of acquittal. "If upon a consideration of the material on record, if as prima facie opinion is it is a case for acquittal, then there is a stay of conviction or suspension of sentence."
Most Read 1 Gadar 2 box office collection day 4: Sunny Deol film records biggest Monday collections of all time, nets a total of Rs 173 cr 2 Bigg Boss OTT 2 Finale Live Updates: Elvish Yadav wins Salman Khan's show, Abhishek Malhan shares message from hospital 3 Happy Independence Day 2023: Wishes Images, Whatsapp Messages, Status, Quotes, and Photos 4 OMG 2 box office collection day 4: Pankaj Tripathi-Akshay Kumar film delivers better Monday than opening Friday, earns Rs 55.1 cr 5 Jailer box office collection Day 5: Rajinikanth film set to cross Rs 350-crore mark worldwide on Independence Day
Singhvi cited judgments by the SC, which said that when the consequence of not staying conviction is serious, the court which is satisfied must stay conviction. He said the consequence of not staying is serious only for disqualification, nothing else.
Justice Nagarathna then said there can't be a different rule for legislators and for others. Asking what is the irreversible consequence in the case of a non-MP, MLA, she said, "There can't be a different rule for an MP and MLA and for others…".
Also Read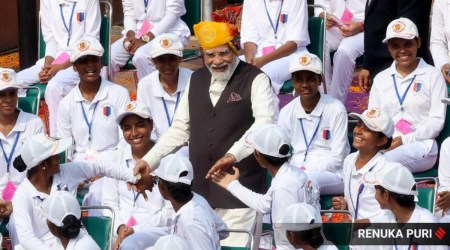 Narendra Modi Independence Day Speech Live Updates: India now identified ...
Govt SOP for Judges: Do not name officials for court panels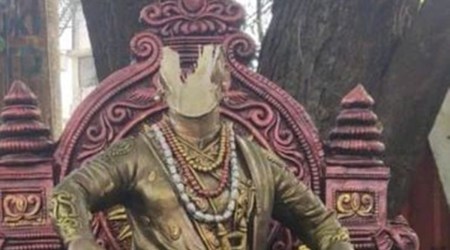 Shivaji statue vandalised in Goa, police initiate inquiry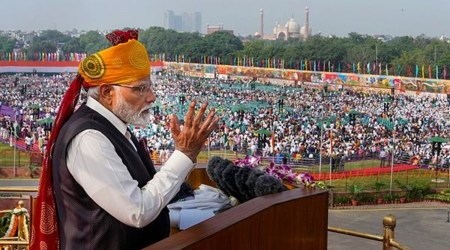 'Will return to Red Fort next year': In Independence Day speech, PM Modi ...
The bench asked the UT administration to produce the statement of all relevant witnesses and fixed the matter for hearing next on April 24.
© The Indian Express (P) Ltd