WITH THE Opposition continuing its aggressive protest against the government over disqualification of Rahul Gandhi as MP after being convicted in a criminal defamation case for his Modi surname remarks, the ruling BJP on Tuesday launched a fresh attack on the Congress leader, saying his refusal to apologise to the OBC community for his "indecent" comments is yet another "manifestation" of the Gandhi family's political arrogance.
The BJP's OBC MPs held a demonstration in front of the Mahatma Gandhi statue in Parliament Building Complex, shouting that "the country will not tolerate the insult to OBC community", and sought an apology from Rahul for his remarks.
Separately, the ruling party's OBC Morcha announced a campaign between April 6, the party's foundation day, and April 14, B R Ambedkar's birth anniversary, against Rahul's remarks.
With the BJP determined to counter the united Opposition's protest over alleged "vindictive politics" with the OBC card, party sources said the ruling party wants the ongoing Budget session to run till April 6 – as scheduled earlier – so that the "the Opposition could be exposed".
On Tuesday, the BJP fielded Union minister Smriti Irani to target the Wayanad MP.
Citing a 2019 interview of Rahul in a magazine, Irani alleged he was trying to "rip" apart the image of Prime Minister Narendra Modi. "But he will not succeed as the people of the country are with the Prime Minister," she said.
"In an interview to a magazine in 2019, he in his own words had claimed that Modi's greatest strength is his image and that he will rip his image apart," she said.
Advertisement
According to the Amethi MP, "the venom" that the Congress leader has been spewing against the Prime Minister in his "political frustration" has now turned into an "insult" to the country.
"One example of it you saw is Rahul Gandhi's England visit," she said, alleging that Rahul has nothing to do either with India's democracy or dignity of courts. "His only target is Modi. Modi's only target is the country's development," Irani said.
The BJP has been criticising Rahul over his remarks in the UK, including his "democracy under attack" comment.
Advertisement
The minister also said that Rahul was "pretending not to be a coward" after apologising to Supreme Court for a previous remark. In May 2019, he had tendered an unconditional apology in court for his "chowkidar chor hai" remark against the Prime Minister.
Raising the OBC angle, Irani said, "Rahul Gandhi could not develop the humility to beg for the forgiveness of the OBC community… is just another manifestation of a political arrogance called the Gandhi family."
Most Read 1 Gadar 2 box office collection day 4: Sunny Deol film records biggest Monday collections of all time, nets a total of Rs 173 cr 2 Bigg Boss OTT 2 Finale Live Updates: Elvish Yadav wins Salman Khan's show, Abhishek Malhan shares message from hospital 3 Happy Independence Day 2023: Wishes Images, Whatsapp Messages, Status, Quotes, and Photos 4 OMG 2 box office collection day 4: Pankaj Tripathi-Akshay Kumar film delivers better Monday than opening Friday, earns Rs 55.1 cr 5 Jailer box office collection Day 5: Rajinikanth film set to cross Rs 350-crore mark worldwide on Independence Day
"When the BJP proposed the name of Droupadi Murmu, belonging to a poor tribal family, as its candidate for presidential election, the Congress leadership, under the tutelage of the Gandhi family, unleashed vile attacks on her," Irani alleged.
Meanwhile, announcing the BJP OBC Morcha's campaign starting April 6, Morcha president K Laxman said it will be against Rahul's "insulting" remarks against the backward castes and highlight the "historic" decisions of the Modi government for the community's welfare.
Also Read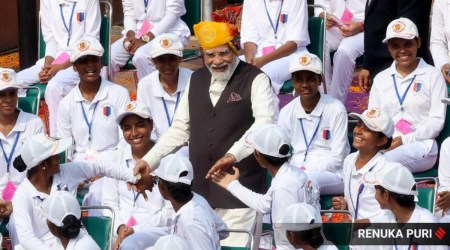 Narendra Modi Independence Day Speech Live Updates: India now identified ...
Govt SOP for Judges: Do not name officials for court panels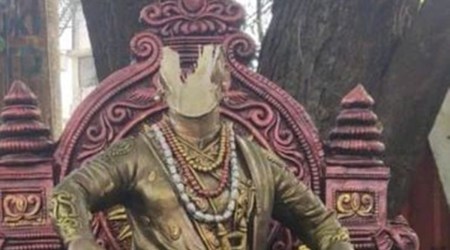 Shivaji statue vandalised in Goa, police initiate inquiry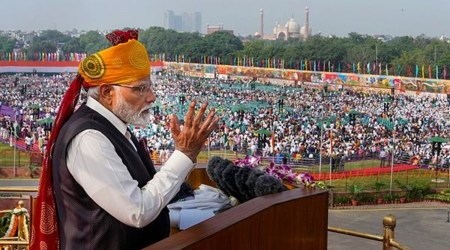 'Will return to Red Fort next year': In Independence Day speech, PM Modi ...
The campaign will be launched by BJP president J P Nadda in Manesar in Haryana following which party workers will reach out to 1 crore households across 1 lakh villages, Laxman said.
© The Indian Express (P) Ltd