Underlining the need for internal democracy in all parties, Lokmat Media Group chairman-editor and former Rajya Sabha member Vijay Darda on Tuesday said that his right to ask questions of the party (Congress) leadership does not amount to mutiny, but it's one's "right, (as) you are in a democracy".
Darda also said that Shashi Tharoor would have been a better choice as Congress president than Mallikarjun Kharge.
"Kharge-ji is a senior and mature leader but we need a leader like Shashi Tharoor. If you want to change the country, you need youth and vigour…. The Congress missed an opportunity by not making a globally experienced leader like Tharoor-ji the party president," Darda said at the launch of his book, 'Ringside: Up, Close and Personal with India and Beyond' (Lokmat Prakashan; Rs 799). Darda was in conversation with senior journalist and India Today anchor Rajdeep Sardesai in the event held at the Constitution Club of India.
On many leaders from the party switching sides, Darda, a former Rajya Sabha MP from the Congress, said: "I am worried about senior politicians leaving the Congress. What's so special about the BJP that party leaders are going there? A nation should have a strong Opposition if it is to be a democracy, and if I am in the Congress, I have as much right to ask questions as Rahul-ji (Gandhi) does. If I work for the party, I have the same rights to write, speak and ask questions about the Congress."
"If I ask questions of the leadership, is that rebellion," he asked. "I can question them just like I would question my father or brother. Asking questions of Sonia Gandhi or Rahul Gandhi, or any other Congress leader, is not rebellion — it's your right; you are in a democracy."
The book launch was attended, among others, by Tharoor, Congress's Lok Sabha MP from Thiruvananthapuram; former adviser to the Prime Minister Sanjaya Baru; editor-in-chief of The Print Shekhar Gupta; and Lokmat Group managing director Devendra Darda.
'Ringside' is a compilation of essays originally published in Marathi and Hindi, covering political and social issues from Darda's tenure as a Rajya Sabha MP from Maharashtra for more than two decades. It includes commentary on India-Pakistan ties, surveillance and privacy, his admiration for Kanhaiya Kumar as a youth leader, the relationship between the media and politicians, and the gradual depletion of politicians' ability to tolerate criticism.
Most Read 1 Gadar 2 box office collection day 4: Sunny Deol film records biggest Monday collections of all time, nets a total of Rs 173 cr 2 Bigg Boss OTT 2 Finale Live Updates: Elvish Yadav wins Salman Khan's show, Abhishek Malhan shares message from hospital 3 Happy Independence Day 2023: Wishes Images, Whatsapp Messages, Status, Quotes, and Photos 4 OMG 2 box office collection day 4: Pankaj Tripathi-Akshay Kumar film delivers better Monday than opening Friday, earns Rs 55.1 cr 5 Jailer box office collection Day 5: Rajinikanth film set to cross Rs 350-crore mark worldwide on Independence Day Advertisement
Drawing on his experience as a journalist who began his career in Maharashtra, Darda said he learnt from his father, Jawaharlal Darda, founder of the Lokmat Group, that a journalist's "pen should always be free". He said he never let his political affiliation with the Congress obstruct his commitment to honest and accurate reporting.
Darda also said Prime Minister Narendra Modi is likely to win the 2024 Lok Sabha elections, and that he hopes the new Parliament building will be a hub for civil debate and discussion — something, he said, he hasn't seen lately.
Also Read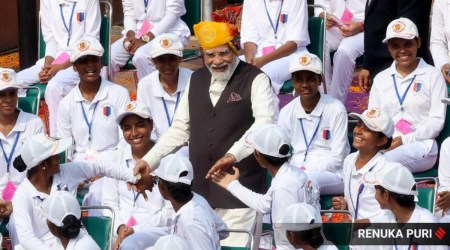 Narendra Modi Independence Day Speech Live Updates: India now identified ...
Govt SOP for Judges: Do not name officials for court panels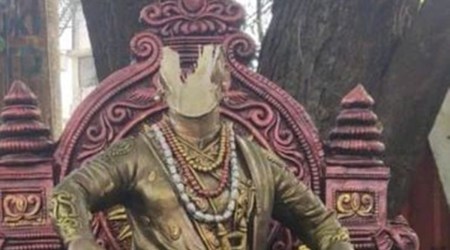 Shivaji statue vandalised in Goa, police initiate inquiry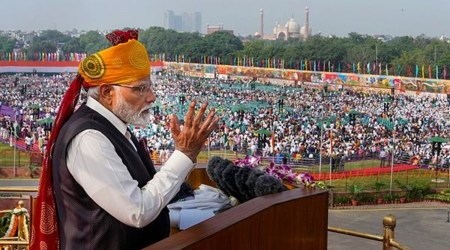 'Will return to Red Fort next year': In Independence Day speech, PM Modi ...
"I welcome the new Parliament building. It is a temple of democracy and the hope of 140 crore people," he said. "We should definitely register our dissent in Parliament, but we should not waste taxpayer's money and always come to a mutual solution. For the inefficiency of recent sessions, I blame both the Opposition and the ruling party."
© The Indian Express (P) Ltd