Weeks after it shot down a giant Chinese 'spy' balloon, the United States spoke to India on some of the ways it had employed to tackle the threat, a top US military commander said Monday.
Commander of the US Pacific Air Forces General Kenneth Wilsbach told a small group of reporters here that "brief" and "closed-door" conversations were held with several air chiefs in this region, including India, about the incident.
Also Read | Chinese spy balloon gathered intelligence on US military sites: report
"It was not a public comment, but rather private, behind closed doors of some of the situation that occurred with us with the airship that crossed Alaska, Canada, and the United States, and how we went about dealing with it, but it frankly, was not a lot," he said.
"We have not shared a whole lot about it," he emphasised.
In February this year, the US had shot down the balloon with an AIM-9X Sidewinder missile fired from an F-22 fighter jet. A similar object was also spotted a year ago over the strategic Andaman and Nicobar Islands after which the Indian military drafted a set of basic protocols to tackle threats like surveillance balloons or unidentified objects in the sky.
Gen Wilsbach is on an official visit to India in connection with Cope India 23 — a major bilateral air exercise between the IAF and the United States Air Force. The exercise is being held at Air Force Stations Arjan Singh (Panagarh), Kalaikunda, and Agra and aims to enhance mutual understanding between the two Air Forces and share their best practices.
Also read | Did China collect, send back intel via spy balloon? Pentagon reacts to media reports
Advertisement
"Certainly, we have had some dialogue on it. And I am not open to sharing what information we have gleaned from our analysis of the pieces of the balloon that we got after we shot it down," he said.
However, Wilsbach said he would discuss something that should concern those who value, free and open Indo Pacific as well as the sovereignty of their airspace.
"And the fact is that we believe that your airspace here in India is your sovereign airspace and that you should decide who gets to fly in it."
Advertisement
But there are countries, he said, which do not necessarily agree with that. "…they just decide they're going to violate your sovereignty and fly in it, whether it is your airspace or ours or Canada's, as you're referring to the balloon that flew through the United States and Canada and eventually got shot down off the coast of South Carolina," he said.
He said any country that would violate the sovereignty of another country's airspace should cause concern.
"In this case, the situation that you were referring to was an unmanned vehicle, an airship of sorts, what if it is manned? Now there could be loss of life, which would be terrible. So, we would encourage any nation that would consider doing this kind of operation to abide by the law," he said.
Responding to a query on whether the Cope India-23 will include scenarios such as tackling surveillance balloons, he said that will not be possible since the tactics, techniques and procedures involved in that operation would be classified, but he would be open to sharing lessons learnt in shooting down an object that was flying very high and not moving very fast.
Talking about Cope India, he said that this is the first time that two B-1 long-range bombers of the USAF will participate in the bilateral exercise. The USAF is deploying four to six F-15 fighters, one C-17 and two C-130s for the exercise, he said, adding that the bombers are unique platforms, have a long range and can carry a significant payload.
Advertisement
As per the IAF, the first phase of exercise which began Monday will focus on air mobility and will involve transport aircraft and Special Forces assets from both the Air Forces.
Most Read 1 Gadar 2 box office collection day 4: Sunny Deol film records biggest Monday collections of all time, nets a total of Rs 173 cr 2 Bigg Boss OTT 2 Finale Live Updates: Elvish Yadav wins Salman Khan's show, Abhishek Malhan shares message from hospital 3 Happy Independence Day 2023: Wishes Images, Whatsapp Messages, Status, Quotes, and Photos 4 OMG 2 box office collection day 4: Pankaj Tripathi-Akshay Kumar film delivers better Monday than opening Friday, earns Rs 55.1 cr 5 Jailer box office collection Day 5: Rajinikanth film set to cross Rs 350-crore mark worldwide on Independence Day
"Both sides will field the C-130J and C-17 aircraft, with the USAF operating an MC-130J, as well. The exercise also includes the presence of Japanese Air Self Defence Force aircrew, who will participate in the capacity of observers," a IAF statement released earlier in the day said.
Advertisement
The top US military commander further said that Chinese People's Liberation Army Air Force (PLAF) and Navy (PLAN) both have made significant advancements and modernisation. He said they have looked at their challenges and threats and made themselves better over time.
Also Read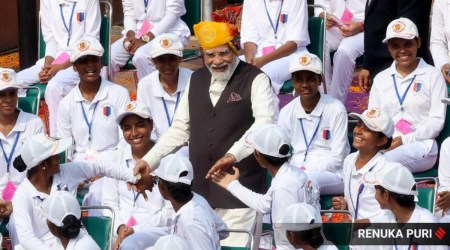 Narendra Modi Independence Day Speech Live Updates: India now identified ...
Govt SOP for Judges: Do not name officials for court panels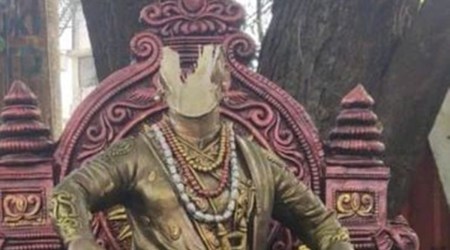 Shivaji statue vandalised in Goa, police initiate inquiry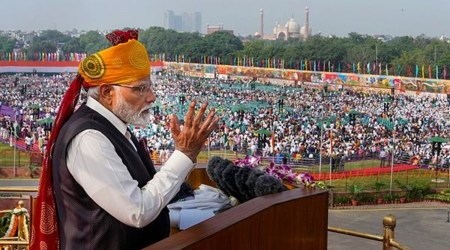 'Will return to Red Fort next year': In Independence Day speech, PM Modi ...
He added that maritime domain awareness, search and rescue as well as humanitarian assistance and disaster relief operations are among areas of cooperation that the US discussed with IAF in the recent past.
© The Indian Express (P) Ltd