Over 10 per cent women officers of every batch commissioned into the Army this year onwards will be inducted into the Regiment of Artillery beginning with the batch of women officers joining the force this month, The Indian Express has learnt.
In a major development, the Army earlier this year had decided to open its artillery regiments to women Army officers. Army Chief General Manoj Pande had announced the move in January this year, and subsequently the government gave its nod to the proposal last month.
Designated as a combat support arm, artillery regiments comprise a range of guns of different calibres, mortars, rocket systems, missiles, remotely piloted aircraft, weapon locating radars, medium range battlefield surveillance radars, long-range surveillance systems, and is in the process of procuring a range of loitering munitions and other platforms as part of a modernisation plan. It is among the largest arms of the Army after the Infantry. Artillery firepower is also known to have caused major damages to both sides in the ongoing Russia-Ukraine war.
Around 40 women officers get commissioned into the Army from the Officers Training Academy, Chennai, every batch and two batches get commissioned into the Army every year.
The Passing out Parade will be held this month in OTA, Chennai, and the first of the women officers to join the Regiment of Artillery will be from this batch.
A senior officer told The Indian Express that as far as their training is concerned, the officers—along with their male counterparts—will be training for a few months in any of the artillery field regiments or medium regiments post commissioning.
"After spending a few months at the units, they will undergo the young officers' course where they will be imparted specialised technical training on gunnery," the officer said, adding that they are training only in basics such as section or platoon level tactics prior to the course.
Advertisement
"The duration of the course is less than six months. There will be no separate course or syllabus for the women Artillery officers and they will undergo the same course as their male counterparts," the officer added.
After they complete the young officers' course, they will be deployed to units including along the borders with China and Pakistan.
A second officer said it is likely they will get deployed as gun position officers once they are posted to units, which is a critical position as accurate and effective delivery of firepower depends on the officer.
Advertisement
"Each battery with six guns has a gun position officer who is responsible for deploying the guns at the designated place, carry out the firing and also move the guns to a different location when needed, as also the administration of the gun element, the security of gun position and coordinating with neighbouring gun positions," the officer explained.
Most Read 1 Gadar 2 box office collection day 4: Sunny Deol film records biggest Monday collections of all time, nets a total of Rs 173 cr 2 Bigg Boss OTT 2 Finale Live Updates: Elvish Yadav wins Salman Khan's show, Abhishek Malhan shares message from hospital 3 Happy Independence Day 2023: Wishes Images, Whatsapp Messages, Status, Quotes, and Photos 4 OMG 2 box office collection day 4: Pankaj Tripathi-Akshay Kumar film delivers better Monday than opening Friday, earns Rs 55.1 cr 5 Jailer box office collection Day 5: Rajinikanth film set to cross Rs 350-crore mark worldwide on Independence Day
"Subsequently, they can be posted as observation post officers where they are tied to the Infantry and stationed at the frontlines, can become battery commanders and commanding officers," the officer said, adding they can also be posted in Surveillance and Target Acquisition (SATA) batteries or regiments as radar troops commanders.
As per government data, the Army has 1,705 women officers. So far, they served in the Army Air Defence, Signals, Engineers, Army Aviation, Electronics and Mechanical Engineers, Army Service Corps, Army Ordnance Corps, and Intelligence Corps, aside from the Judge Advocate General (JAG) branch and the Army Education Corps.
Also Read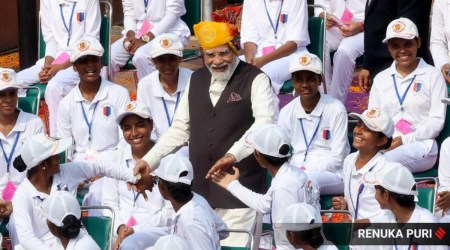 Narendra Modi Independence Day Speech Live Updates: India now identified ...
Govt SOP for Judges: Do not name officials for court panels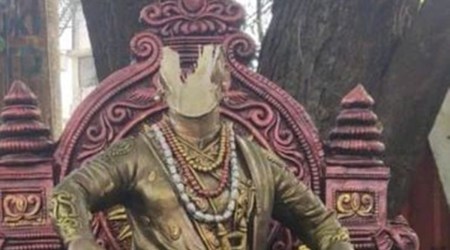 Shivaji statue vandalised in Goa, police initiate inquiry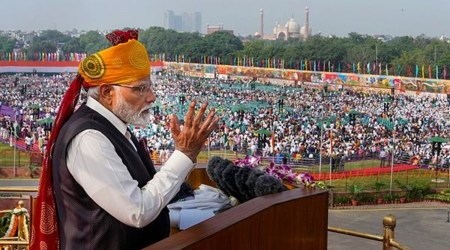 'Will return to Red Fort next year': In Independence Day speech, PM Modi ...
They are still not eligible in core combat arms such as Infantry, Mechanised Infantry and Armoured Corps.
© The Indian Express (P) Ltd