Prime Minister Narendra Modi on Sunday released the figures of the 5th cycle of India's Tiger Census revealing that tiger numbers have once again increased in the country and now stands at 3,167 in the wild as of 2022. The 2018 Tiger Census, released in July 2019, had established the presence of 2,967 tigers in India. The animal's population in the country has increased by 200 or 6.7 per cent in the past four years.
While the tiger numbers in the country stood at 1,411 in 2006, it increased to 1,706 in 2010 and 2,226 in the 2014 cycle of evaluations.
PM Modi released the Tiger Census while inaugurating the International Big Cat Alliance in Karnataka's Mysuru, the
first of its kind in the country, organised to mark 50 years of Project Tiger. The three-day conference will focus on protection and conservation of seven major big cats of the world – tigers, lions, leopards, snow leopards, pumas, jaguars and cheetahs.
The success of Project Tiger is a matter of pride not only for India but for the whole world, says PM @narendramodi #ProjectTiger #50thYearsProjectTiger #InternationalBigCatsAlliance pic.twitter.com/scWa1JCfQ5

— DD News (@DDNewslive) April 9, 2023
In 2019, Modi had called for an alliance of Global Leaders against poaching and illegal wildlife trade in Asia.
Before launching the conference, the Prime Minister visited the Bandipur Tiger Reserve as well as the Theppakadu Elephant camp in the Mudumalai tiger Reserve.
"It has been 50 years of Project Tiger. The success of Project Tiger has been an achievement not only for India, but for the entire world. India has not only saved the tiger, but has given it a great ecosystem in which to flourish. It is a matter of great happiness for us that at a time when we have completed 75 years of Independence, that nearly
75 per cent of the world's tiger population can now be found in India and tiger reserves in the country span 75,000 square kilometres. This has been possible because of everyone's efforts," he said, addressing the international conference.
What a delight to meet the wonderful Bomman and Belli, along with Bommi and Raghu. pic.twitter.com/Jt75AslRfF

— Narendra Modi (@narendramodi) April 9, 2023
"Why is it that while in other parts of the world, as the tiger population remains stable or declines, it is actually increasing in India? Because the connection with biodiversity and environment is woven into our traditions and our culture," he added.
Cheetahs had become extinct in India decades ago. We brought this magnificent big cat to India from Namibia and South Africa. This is the first successful trans-continental translocation of the big cat, says PM @narendramodi #ProjectTiger#50thYearsProjectTiger pic.twitter.com/rNFRmX0lpG

— DD News (@DDNewslive) April 9, 2023
PM Modi pointed out that ties with the tiger have existed for thousands of years, and 10,000-year-old-paintings in this regard have been found in the caves of Madhya Pradesh. He further pointed to the intimate
relationships between tribal communities in the country and tigers and that many communities worship the big cat in India.
Don't miss | 50 years of Project Tiger: India considers translocating a few big cats to Cambodia
The Prime Minister further mentioned that the population of lions,leopards, elephants and single-horned rhinos has also increased with India having the largest number of Asiatic elephants and single-horned rhinos in the world, and being the only country where the Asiatic lion is found.
"With only 2.4 per cent of global land area, India contributes to 8 per cent of wildlife diversity. India is the largest tiger range country in the world. With nearly 30,000 elephants, we are the largest Asiatic Elephant range in the world," he said, noting that the population of single horned rhinoceros was also the highest.
AdvertisementOpinion | How India became a leader in tiger conservation
Due to various conservation efforts, the population of Asiatic lions has also grown from 525 in 2015 to 675 in 2020, whereas the population of leopards has increased 60 per cent in just four years. The National Mission for Clean Ganga has helped revive the population of some endangered aquatic species also. "This is due to people's participation (in conservation) and the culture of preservation," Modi said.
PM Modi further said that there is no conflict between "ecology and economy" and that it was imperative that an emotional and economic bond between human communities and wildlife be established to ensure that conservation is a success.
Most Read 1 Gadar 2 box office collection day 4: Sunny Deol film records biggest Monday collections of all time, nets a total of Rs 173 cr 2 Bigg Boss OTT 2 Finale Live Updates: Elvish Yadav wins Salman Khan's show, Abhishek Malhan shares message from hospital 3 Happy Independence Day 2023: Wishes Images, Whatsapp Messages, Status, Quotes, and Photos 4 OMG 2 box office collection day 4: Pankaj Tripathi-Akshay Kumar film delivers better Monday than opening Friday, earns Rs 55.1 cr 5 Jailer box office collection Day 5: Rajinikanth film set to cross Rs 350-crore mark worldwide on Independence Day
"Wildlife protection is not the responsibility of one country but the entire world – and this is why an international alliance is so important,'' said the Prime Minister, adding that the international conference will ensure an exchange of best practices as well as financial and technical resources. "There will be an emphasis on research, training and capacity building,'' he added.
Prime Minister @narendramodi launches the International Big Cats Alliance (IBCA) at Karnataka pic.twitter.com/txnSsfiO7w

— DD News (@DDNewslive) April 9, 2023
Due to awareness programmes, man-animal conflict has reduced around tiger reserves while helping local economies. "This has had a positive influence on the life of people and ecology," he said. Noting the Union government initiative to introduce cheetahs – which has gone extinct in India – Modi hailed it to be the "first trans-continental translocation" due to which four cheetah cubs were born recently on Indian soil.
Advertisement
"Wildlife conservation is not a concern of one nation but an universal issue. International (Big Cat) Alliance is the need of the hour," he said, adding that this would help in financial and technical assistance for conservation and protection of wildlife.
Also Read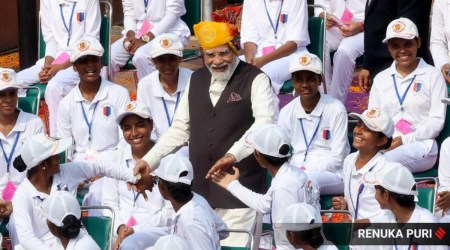 Narendra Modi Independence Day Speech Live Updates: India now identified ...
Govt SOP for Judges: Do not name officials for court panels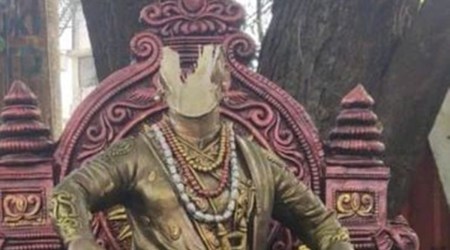 Shivaji statue vandalised in Goa, police initiate inquiry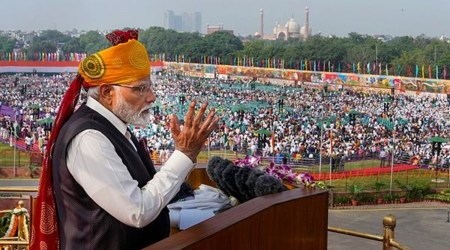 'Will return to Red Fort next year': In Independence Day speech, PM Modi ...
"Focus of the Alliance is to conserve seven big cats of the world… Nations with these animals are part of the alliance, and can share their experience and help partner nations. The Alliance will work together for research, training and capacity building," he said.