When he had to attest a resident's land document in October last year, Tilling Morth took out a pen and signed his full name. For Morth, a gaon bura(village headman) in Arunachal Pradesh's Lower Subansiri district, it was a landmark day.
The 70-year-old Morth had been the village chief for nearly two decades. In all those years, he had attested several documents as the gaon buraof the Bamin Michi village, but he had never used a pen, instead depending on his thumb impression.
"But now I can write my own name," he says, with pride, "It feels good."
Since July 2022, Morth and over 20 other village headmen (and women) have been attending lessons every Sunday to learn basic English at the government middle school in their village, about 3 km from district headquarters in Ziro. The average age of the classroom: above 50.
Most have never attended school, nor held a pen.Their teacher, Hano Usha, says her students have done well and are "nearly expert" in writing capital letters of the English alphabet. "They still struggle with small letters," she says. In a recent class test she held, everyone passed.
Most have never attended school, nor held a pen. (Express photo)
In Arunachal Pradesh, the Gaon Buras (and Buris, referring to women) are the most important village-level functionaries — their responsibilities enshrined in the Assam Frontier (Administration of Justice) Regulations of 1945 (back then Arunachal Pradesh was part of Assam).
The institution of Gaon Bura dates back to the colonial era, when the British appointed the oldest person in the village as the head, who would oversee matters relating to land and revenue in a particular area. The position would usually go to the oldest, most knowledgeable man who had good personal ties with everyone in a village, or a cluster of small villages. Post-independence, the institution has sustained itself: in Arunachal, the gaon burasdon read coats (as a mark of respect), and now have more multifarious roles: maintaining a population register of the village, maintaining land records, helping police investigate crime, among others.
Advertisement
"They are basically a bridge between the district administration and the village," said Yachang Tacho, a former journalist, who now works as a village-level Political Interpreter (Interface between the government and villagers) for the Arunachal Pradesh government. He added that "no work" in the village happens without the intervention of the Gaon Bura. "His signature is required in every document – from Inner Line Permits to land documents to residency certificates," he says, adding that they have "immense customary knowledge".
"But many of the Gaon Buras are illiterate and there have been so many instances of people making them sign on papers…contents of which they have no idea about," he says.
Most Read 1 Gadar 2 box office collection day 4: Sunny Deol film records biggest Monday collections of all time, nets a total of Rs 173 cr 2 Bigg Boss OTT 2 Finale Live Updates: Elvish Yadav wins Salman Khan's show, Abhishek Malhan shares message from hospital 3 Happy Independence Day 2023: Wishes Images, Whatsapp Messages, Status, Quotes, and Photos 4 OMG 2 box office collection day 4: Pankaj Tripathi-Akshay Kumar film delivers better Monday than opening Friday, earns Rs 55.1 cr 5 Jailer box office collection Day 5: Rajinikanth film set to cross Rs 350-crore mark worldwide on Independence Day
To remedy this, Tacho decided to float the idea of basic English lessons for three villages, Dutta, Mudang Tage and Bamin Michi, located in the heart of the Ziro valley. "It was not easy and I had to do a lot of convincing…since none of them had been to school before," he says. To ease them into the idea, Tacho first held a drawing competition last June. "That was the first time they began holding pencils — then we mentioned the English lessons idea, and they surprisingly warmed up to it," he says.
Advertisement
Out of 27 who registered, 17 gaon burasand gaon burishave continued the lessons thus far, taught by two teachers from the village. "It's been challenging but fun…from not knowing how to hold a pen to now writing their names, it's satisfying to see their progress…at their age," says Usha, one of their teachers.
Also Read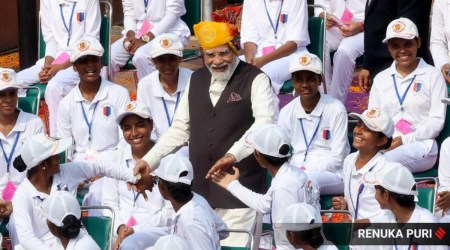 Narendra Modi Independence Day Speech Live Updates: India now identified ...
Govt SOP for Judges: Do not name officials for court panels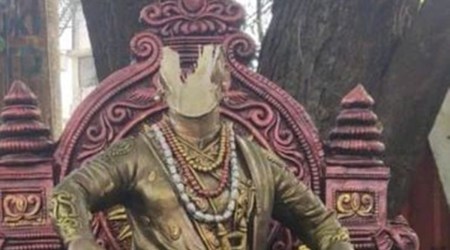 Shivaji statue vandalised in Goa, police initiate inquiry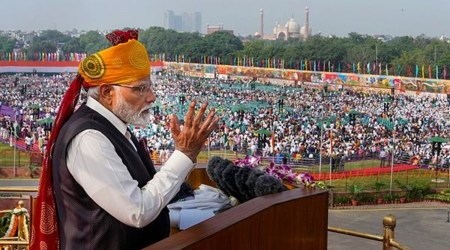 'Will return to Red Fort next year': In Independence Day speech, PM Modi ...
The district administration has extended its support by providing study materials, including blackboards and stationery. "It is really heartening to see the senior citizens attending school at their age," said Lower Subansiri Deputy Commissioner Bamin Nime. "More heartening is to see how people of the village have come together and are taking collective responsibility to educate them…on a voluntary basis."