The Supreme Court said Wednesday that hate speech "is happening because the State is impotent, State is powerless, State doesn't act in time", and will stop "the moment politics and religion are segregated".
Justice K M Joseph, heading a bench that also comprised Justice B V Nagarathna, also said, "Why do we have a State at all when all this is happening?".
Read | Hate speeches will go away when politicians stop using religion in politics, says Supreme Court
He made these remarks while hearing a plea by Shaheen Abdullah, a multimedia journalist from Kerala, seeking contempt proceedings against Maharashtra Police for not acting to restrain inflammatory speeches at rallies organised by some Hindu outfits despite the court's direction.
The bench's remarks drew a sharp response from Solicitor General Tushar Mehta who said the Centre was not silent, that states like Kerala were silent when genocidal calls were made against Hindus and Christiansat a PFI rally in May 2022. He wondered why the court did not take suo motu cognisance when it knew about it.
Appearing for the Centre, Mehta told the court that in Tamil Nadu, "a spokesperson of DMK" said "whatever Periyar says should have been done… if you want equality, you must butcher all Brahmins".
Explained
Amid rising concern
The exchanges in the courtroom come amid rising incidents of hate speeches and acts of violence, fuelling concern and raising fears, especially among minorities. The bench has flagged the inability of the State to act when it is needed most and has said it will stop if politics and religion are segregated.
As Justice Joseph laughed, Mehta said, "It's not a laughing matter. I wouldn't laugh it away… This man does not face FIR. Not only that, he continues to be the spokesperson of a recognised political party."
Justice Joseph asked if the Solicitor General knew who Periyar was.
Advertisement
Mehta said he knew who Periyar was, and that hate speech cannot be justified just because someone great said it.
He sought the court's permission to play a clip from Kerala where a child, during a PFI rally in May 2022, had allegedly raised genocidal slogansagainst Hindus and Christians, but the bench did not oblige.
Also Read | Abjuring hate speech fundamental requisite for maintenance of communal harmony, says SC
"I want Your Lordships to see it. Unfortunately, it's from Kerala… Let me play a clip. If petitioner showing something is disturbing Your Lordships, and rightly so, this should shock the conscience of the court on two counts – that such a thing has happened, and this public spirited man (the petitioner), who hails from Kerala, is not bringing this fact to the notice of this court," he said.
Advertisement
Justice Joseph said he knew about the developments. "We know that," he said.
Mehta said, "If Your Lordships know that, then Your Lordships should have taken suo motu cognisance along with this… Why are we shying away from seeing it?".
Justice Joseph said, "The major problem is when politicians make use of religion for power."
Also Read | 'No let-up in hate speeches, no intervention by RSS': Muslim leaders in dialogue with RSS express 'anguish'
Mehta said the clip from Kerala had nothing to do with politics but was "pure and simple religious hate speech".
Justice Joseph objected, and said "it has everything to do with politics… Hate is a vicious circle. State will have to initiate action" and "the moment politics and religion are segregated, all this will stop. We are telling you, whether you take it seriously or not".
Advertisement
During the hearing, Justice Nagarathna said, "Fringe elements from all sides are indulging in hate speech" and "where are we going is the question. There were orators like Jawahar Lal Nehru, Atal Bihari Vajpayee. People from other states, miles away, would assemble (to hear their speeches)… Look at the freedom at midnight speech (Tryst with Destiny)… Vajpayee's speeches with couplets. People from rural areas used to come and hear their speeches. Unfortunately, people who have no stuff, fringe elements on every side, are making these speeches. Where are you taking India is the question."
"Now, are we going to go on taking contempt after contempt against every person in India?… Should there be no kind of restraint in speech of people in India? … We want to be No. 1 in the world and this is what internally is in our society… if there is intellectual depravement, you can never take this country to No. 1 in the world. Intellectual deprivation comes only when there is intolerance, lack of knowledge, lack of education… where we should concentrate first… How can the Supreme Court spend time like this on one application? You are going to bring one contempt after the other. That is why yesterday I said, 'Don't start from the apex court'."
AdvertisementAlso Read | Over 300 lawyers ask Kiren Rijiju to withdraw comments against retired judges
Justice Joseph told the counsel appearing for the Sakal Hindu Samaj, which had been conducting the rallies in Maharashtra, "What we are trying to say is there are provisions in the IPC. They are supposed to be invoked. Power is there… Power will not be invoked. What (then) happens to members of the particular community who happen to be minorities? They also have rights that are guaranteed under the Constitution… envisaged by the founding fathers….This is a country which sheds light to the whole world, in terms of its spiritual legacy. What are you trying to say now?… What is tolerance? Tolerance is not just putting up with somebody, but accepting all as fellow citizens."
Most Read 1 Gadar 2 box office collection day 4: Sunny Deol film records biggest Monday collections of all time, nets a total of Rs 173 cr 2 Bigg Boss OTT 2 Finale Live Updates: Elvish Yadav wins Salman Khan's show, Abhishek Malhan shares message from hospital 3 Happy Independence Day 2023: Wishes Images, Whatsapp Messages, Status, Quotes, and Photos 4 OMG 2 box office collection day 4: Pankaj Tripathi-Akshay Kumar film delivers better Monday than opening Friday, earns Rs 55.1 cr 5 Jailer box office collection Day 5: Rajinikanth film set to cross Rs 350-crore mark worldwide on Independence Day
Making it clear that the majority of the population was tolerant, Justice Joseph said there was a section which was not. "Everyday, in the vicinity of where you are sitting, they say a lot of things about you. They say things which are denigrating… The most important thing for a man is dignity. It is not wealth, health, the most important thing is your dignity. If your dignity is completely demolished on a regular basis with the kind of statements that are being made about – like 'Go to Pakistan'… They are persons who chose this country, members of the community who stayed here. They are like your brothers and sisters… What we are saying is that things should not go to that extent."
Advertisement
The Sakal Hindu Samaj counsel said what the court fears will never happen "as long as my client is in the majority in this country".
Also Read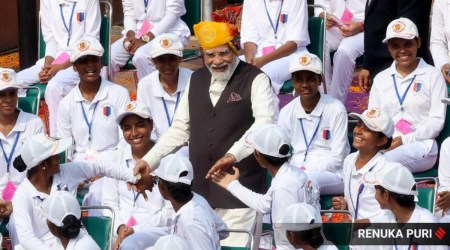 Narendra Modi Independence Day Speech Live Updates: India now identified ...
Govt SOP for Judges: Do not name officials for court panels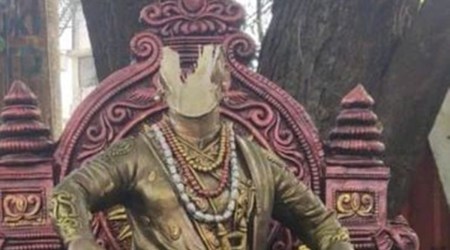 Shivaji statue vandalised in Goa, police initiate inquiry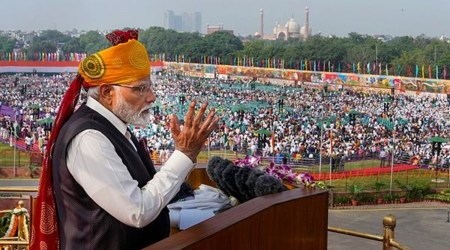 'Will return to Red Fort next year': In Independence Day speech, PM Modi ...
The bench issued notice on the contempt plea and fixed it for hearing on April 20.
© The Indian Express (P) Ltd