Amid massive protests against the proposed judicial overhaul in Israel, former Supreme Court judge L Nageswara Rao endorsed the Indian model of appointment of judges in his speech at a conference in Jerusalem on March 26.
"Even an ordinary citizen on the street was talking about the nuances of an 'override clause'. This was democracy at work," Justice Rao who returned to Hyderabad Tuesday told The Indian Express.
He was invited by the Israel Democracy Institute to speak at a conference — 'No Other Democracy in the World – An Emergency Conference on Threats to Judicial Independence'.
"I saw a march to the President's residence of about 20,000 people. It was peaceful with no violence at all. At the same time, I was told there was a crowd of over two lakh people marching in Tel Aviv," Justice Rao said.
With surging protests against Prime Minister Benjamin Netanyahu's plan to overhaul the judiciary, the reform has been "delayed for now". Among the proposed reforms is a controversial move to include a Bill to change the composition of the nine-member committee that selects judges to the Supreme Court. This panel currently has the minister of justice and another minister, the Supreme Court president and two judges, two Knesset members, and two representatives of the Bar. Under the new proposal, government-nominated members would be in a 7-4 majority in an expanded committee.
On the proposed reforms in Israel, Justice Rao said that it is a very different democratic context from India. "Israel has an unwritten Constitution and a unicameral legislative body, the Knesset, but a deep history of separation of powers. Their Supreme Court is the arbiter of rights not written in a Constitution like ours is," he said.
Most Read 1 Gadar 2 box office collection day 4: Sunny Deol film records biggest Monday collections of all time, nets a total of Rs 173 cr 2 Bigg Boss OTT 2 Finale Live Updates: Elvish Yadav wins Salman Khan's show, Abhishek Malhan shares message from hospital 3 Happy Independence Day 2023: Wishes Images, Whatsapp Messages, Status, Quotes, and Photos 4 OMG 2 box office collection day 4: Pankaj Tripathi-Akshay Kumar film delivers better Monday than opening Friday, earns Rs 55.1 cr 5 Jailer box office collection Day 5: Rajinikanth film set to cross Rs 350-crore mark worldwide on Independence Day
"There are voices in Israel that look to the Indian model rather than to the West," he added.
Advertisement
The Supreme Court has often relied on the jurisprudence from the Israeli Supreme Court. Former Israeli Chief Justice Aharon Barak's views on proportionality test applied to balance competing rights.
Also Read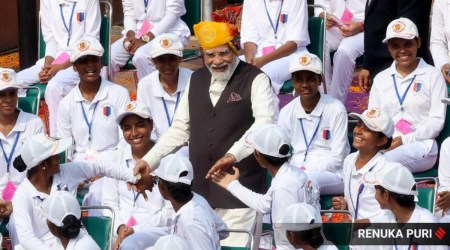 Narendra Modi Independence Day Speech Live Updates: India now identified ...
Govt SOP for Judges: Do not name officials for court panels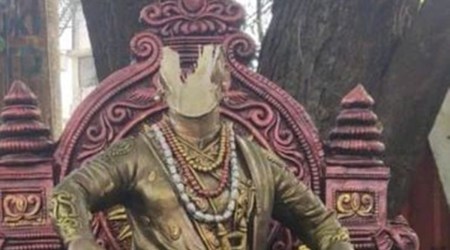 Shivaji statue vandalised in Goa, police initiate inquiry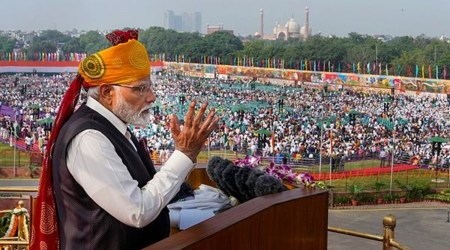 'Will return to Red Fort next year': In Independence Day speech, PM Modi ...
On the fraught relationship between the executive and the judiciary in India, Justice Rao said that tension between the executive and the judiciary is welcome. "I have a different view on this issue. The judiciary is a counter-majoritarian force and bonhomie between the court and the government is not a good thing for a citizen," he said.
© The Indian Express (P) Ltd