AMID THE row over Congress leader Rahul Gandhi's disqualification as MP, the Lok Sabha Secretariat restored on Wednesday the membership of NCP's Lakshadweep MP Mohammed Faizal P P, more than two months after the Kerala High Court suspended his conviction and sentencing in an attempt to murder case.
Faizal was disqualified as Lok Sabha MP after the sessions court in Kavaratti, Lakshadweep, convicted and sentenced him to 10 years in jail in the attempt to murder case on January 11 this year. Two days later, the Lok Sabha Secretariat notified Faizal's disqualification under Section 8(3) of The Representation of the People Act, 1951 – the same provision under which Rahul was disqualified following his conviction in a criminal defamation case last week.
Read | Rahul Gandhi disqualified as Lok Sabha MP after conviction: How the process works
After Faizal challenged the sessions court order, the Kerala High Court suspended his conviction and sentencing on January 25, paving the way for his reinstatement as MP.
With no word coming on his reinstatement even after two months, Faizal challenged in the Supreme Court the Lok Sabha Secretariat's "unlawful action" in failing to withdraw its disqualification notice.
Hours ahead of the hearing in the Supreme Court on Wednesday, the Lok Sabha Secretariat in an order said, "In view of order dated 25.01.2023 of the High Court of Kerala, the disqualification of Shri Mohammed Faizal P P notified vide Gazette notification no. 21/4/(1)/2023/TO(B) dated the 13th January, 2023 in terms of the provisions of Article 102(1)(e) of the Constitution of India read with Section 9 of the Representation of the People Act, 1951, has ceased to operate subject to further judicial pronouncements."
Following this, Faizal, who visited Parliament on Wednesday, tweeted: "With my leader @supriya_sule after attending the Parliament session today…. They kept me waiting to reinstate membership for the last 60 days. Today @SupremeCourtFan listed my matter to be heard. Thanks for not waiting court order to reinstate me."
Most Read 1 Bigg Boss OTT 2 Finale Live Updates: Elvish Yadav wins Salman Khan's show, Abhishek Malhan shares message from hospital 2 Happy Independence Day 2023: Wishes Images, Whatsapp Messages, Status, Quotes, and Photos 3 Happy Independence Day 2023: Wishes, images, quotes, status, messages, photos, and greetings cards 4 Bigg Boss OTT 2 finale: Alia Bhatt wanted to hide outside Bigg Boss sets to hug Pooja Bhatt after the show ended, says Mahesh Bhatt 5 Gadar 2 box office collection Day 3: Sunny Deol film collects a whopping Rs 135 cr in opening weekend, is second highest earner of 2023
The NCP welcomed the revocation of Faizal's suspension but expressed displeasure over the delay by the Lok Sabha Secretariat.
Advertisement
"The disqualification should have been revoked immediately after the Kerala High Court passed an order on January 25 suspending his conviction and sentencing, though late, this is a welcome move," said NCP national spokesman Clyde Crasto.
Also Read
Narendra Modi Independence Day Speech Live Updates: India now identified ...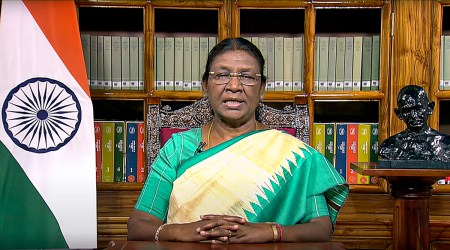 Full text | President Droupadi Murmu's speech on the eve of 77th Independ...
Govt SOP for Judges: Do not name officials for court panels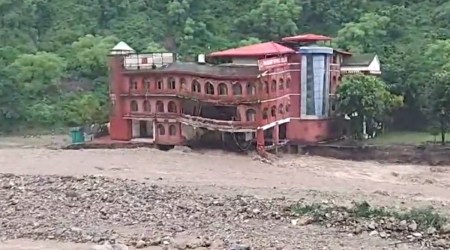 Watch | Defence College collapses amid heavy rainfall in Uttarakhand's De...
On January 30, NCP chief Sharad Pawar had met Lok Sabha Speaker Om Birla and had urged him to revoke the disqualification of Faizal. —With PTI inputs
© The Indian Express (P) Ltd