He has been on the death row for about 25 years, after being arrested for murder and sent to Pune's Yerawada jail. During all those years behind bars, this primary school dropout taught himself Marathi and English, and obtained an MA in Sociology. But for the Supreme Court, what really mattered when setting Niranaram Chaudhary free on Monday was a date from the admissions register of a school in Rajasthan's Bikaner.
The register, from Rajkiya Adarsh Uch Madhyamik Vidyalaya in Jalabsar, showed that Chaudhary had dropped out of Class 3 on May 15, 1989.
Don't miss | Assam child marriage net cast wide, across districts and communities
And so, the apex court ruled that he was a juvenile while being sentenced to death in 1998 with two others for the murder of five members of a family, including a pregnant woman and two children, in a "rarest of the rare" case.
On Monday, a three-judge bench of the Supreme Court, headed by Justice K M Joseph, directed that Chaudhary "be set free forthwith from the correctional home in which he remains imprisoned, as he has suffered imprisonment for more than 28 years" after his arrest in 1994.
Chaudhary's death sentence had earlier been confirmed by the Bombay High Court and twice by the Supreme Court in 2000. However, abandoned by his family at the time of conviction, Chaudhary's name and age were incorrectly recorded by the Pune court that awarded him the death penalty. In 2018, with the intervention of Project 39A, a criminal reforms advocacy group based in National Law University, Delhi, Chaudhary moved the Supreme Court again.
He also argued that his actual name was Niranaram, which was wrongly recorded by the court as "Narayan".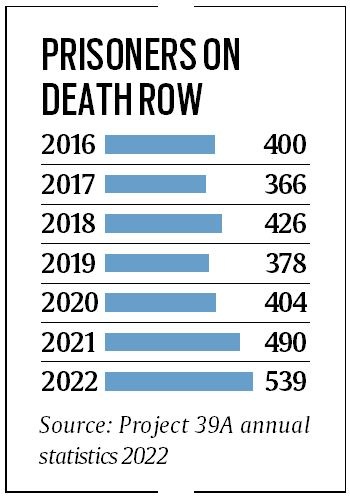 In January 2019, the Supreme Court had referred the case to the Principal District and Sessions Judge in Pune to decide on Chaudhary's status as a juvenile at the time of conviction. The inquiry led to the school admissions register in Jalabsar.
Most Read 1 Gadar 2 box office collection day 4: Sunny Deol film records biggest Monday collections of all time, nets a total of Rs 173 cr 2 Bigg Boss OTT 2 Finale Live Updates: Elvish Yadav wins Salman Khan's show, Abhishek Malhan shares message from hospital 3 Happy Independence Day 2023: Wishes Images, Whatsapp Messages, Status, Quotes, and Photos 4 OMG 2 box office collection day 4: Pankaj Tripathi-Akshay Kumar film delivers better Monday than opening Friday, earns Rs 55.1 cr 5 Jailer box office collection Day 5: Rajinikanth film set to cross Rs 350-crore mark worldwide on Independence Day Advertisement
"Apart from the documents of the school, there is a family card, to which we have referred to earlier. The date of issue of Family Card is 1989 and, in this card, issued by the State Government, Nirana's age is shown to be 12 years," the Supreme Court said in its final verdict.
"Going by that certificate, his age at the time of commission of offence was 12 years and 6 months. Thus, he was a child/ juvenile on the date of commission of offence for which he has been convicted, in terms of the provisions of the 2015 Act. This shall be deemed to be the true age of Niranaram, who was tried and convicted as Narayan," the Supreme Court said.
Also Read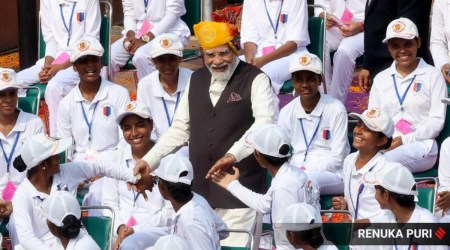 Narendra Modi Independence Day Speech Live Updates: India now identified ...
Govt SOP for Judges: Do not name officials for court panels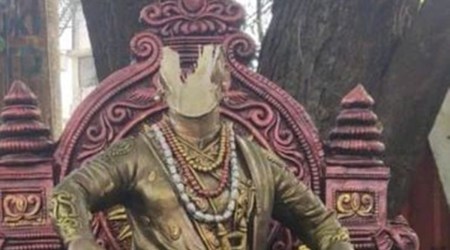 Shivaji statue vandalised in Goa, police initiate inquiry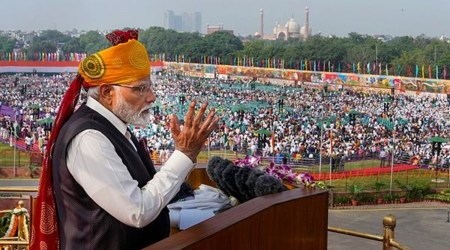 'Will return to Red Fort next year': In Independence Day speech, PM Modi ...
Anup Surendranath, director of Project 39A, told The Indian Expressthat Chaudhary is currently in a jail in Nagpur. "Once the Pune Sessions Court orders his release, the Nagpur prison will set him free," he said.
© The Indian Express (P) Ltd