Pilot bodies at Tata Group-owned Air India have asked their members not to sign revised terms and conditions and warned the management of industrial unrest if it resorts to victimisation or coercive step, as per a communication on Wednesday.
According to union sources, Air India has unilaterally changed the condition without consulting the pilots, and alleged that they are trying to make all senior pilots management pilots and thus kill the unions.
On Thursday, the two pilot unions at the airline — Indian Commercial Pilots Association (ICPA) and Indian Pilots Guild (IPG) — held a joint meeting on April 18 to discuss the issue, following which they issued a communication to their members, asking them not to accept or sign revised terms and conditions.
In a separate joint letter to the airline's chief human resources officer Suresh Dutt Tripathi, the pilots' unions alleged that the term cost to the company for an assumed flying of 70 hours is "deliberately misleading and creates an impression of a generous compensation and accompanying benefits package".
The "so-called rationalisations" of allowances are not in line with any industry practices as projected by the HR, it said.
Must read | Windshield crack on Pune flight to Delhi; Air India says minor, all safe
The development comes after Air India on Monday introduced a revamped compensation structure for its pilots and cabin crew.
Under the new structure, salaries have been hiked for more than 2,700 pilots across Air India and AIX Connect (including Air Asia India and Air India Express) and over 5,600 Air India's cabin crew, as per an April 17 internal circular.
Advertisement
Moreover, following the revision, the guaranteed flying allowance component has been doubled from the current 20 hours to 40 hours.
However, it remained much lower compared to the pre-pandemic period when Air India pilots were entitled to a guaranteed 70 hours of flying.
"The members expressed their views and anguish on the unfair terms and conditions that are being imposed on the members. The IPG and ICPA committees are in the process of finalising the further course of action, taking into account the members' suggestions," the two unions informed their members in a joint communication on Wednesday.
Advertisement
"In the meantime, we would like to reiterate to all members not to accept/ sign the revised terms and conditions," it said.
"Air India has unilaterally changed the condition without consulting the pilots. They are also trying to make all senior pilots as executives and thus kill the unions," a source told PTI.
As per the circular, a large number of senior pilots, who have flown for four or more years as commanders, will be promoted to the senior commander rank, giving them instant inclusion into the management cadre with extra allowance for executive duties.
It may be noted here that the management or executive pilots can't join a union.
Meanwhile, in the communication to Dutta, the pilots alleged, "This letter (of revamped compensation structure) seeks to supersede all offer/appointment letters and even understandings, whether oral or written. Effectively, you are asking for carte blanche to run roughshod over all the terms and conditions of our employment".
Advertisement
"These terms and conditions are not acceptable to us, and we will contest this travesty using any and all avenues available to us. Our member pilots will not sign these unilateral revised terms of employment and compensation. Any coercive steps or victimisation by the company against our member pilots to sign these draconian terms and compensation will lead to Industrial unrest," the unions warned.
An Air India spokesperson, in a statement later, said, "The new compensation structure for pilots and cabin crew is our endeavour to bring in parity among different groups, encourage productivity and boost emoluments drawn by them".
Advertisement
The spokesperson also said that the contracts reflecting these enhancements were individually sent to the pilots and cabin crew for the necessary paperwork.
Most Read 1 Gadar 2 box office collection day 4: Sunny Deol film records biggest Monday collections of all time, nets a total of Rs 173 cr 2 Bigg Boss OTT 2 Finale Live Updates: Elvish Yadav wins Salman Khan's show, Abhishek Malhan shares message from hospital 3 Happy Independence Day 2023: Wishes Images, Whatsapp Messages, Status, Quotes, and Photos 4 OMG 2 box office collection day 4: Pankaj Tripathi-Akshay Kumar film delivers better Monday than opening Friday, earns Rs 55.1 cr 5 Jailer box office collection Day 5: Rajinikanth film set to cross Rs 350-crore mark worldwide on Independence Day
"A large number of pilots and cabin crew have already accepted the new contracts, and the salary improvements and advancement opportunities they enable," the Air India statement said.
Advertisement
The unions, in the letter, further said that "any change in service conditions of Air India (TataTalace) shall have to be done within the framework of Industrial law (namely by following the process of giving 9A notice or through negotiations with the registered trade unions)".
Also Read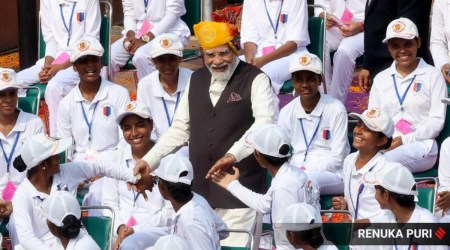 Narendra Modi Independence Day Speech Live Updates: India now identified ...
Govt SOP for Judges: Do not name officials for court panels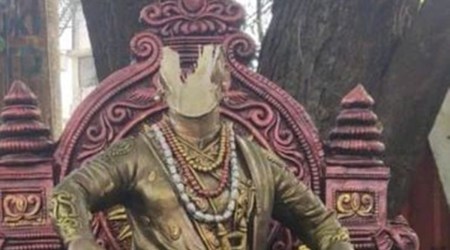 Shivaji statue vandalised in Goa, police initiate inquiry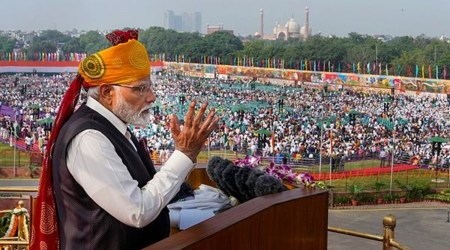 'Will return to Red Fort next year': In Independence Day speech, PM Modi ...
"The action of unilaterally changing service conditions and thrusting new terms and conditions at our membership is wholly illegal, unethical and in breach of your own Share Purchase Agreement," ICPA-IPG alleged in the letter.