For the first time in South Asia, Indian scientists working in the Garbh-Ini programme, an interdisciplinary group for advanced research on birth outcomes, have identified 19 single nucleotide polymorphisms (SNPs), or genetic markers, that have been found to be associated with preterm — or premature — birth.
The study, published in the Lancet Regional Health-South East Asia journal, reported that five of these SNPs have been found to "confer increased risk of early preterm birth (birth before 33 weeks)'' and can predict premature births.
The study is significant since preterm birth is the largest cause of neonatal deaths and complications globally. Preterm births are defined as births before 37 completed weeks of gestation.
"Of all babies born annually in India, about 13% are born preterm", accounting for 23.4% of preterm births globally, according to the study.
"This is an important study for public health, as preterm births are one of the leading causes for neonatal deaths, especially in India and Southeast Asia. But there have been no studies on preterm births in either India or even across South Asia — there have been some in Europe," said Prof Arindam Maitra from National Institute of Biomedical Genomics (NIBMG) in Kalyani, West Bengal, one of the lead investigators of the study.
Also Read | How to identify the early symptoms of premature birth?
"There is a delay in mental and physical development in preterm babies," he said. "When these babies become adults, they also become at higher risk of diseases such as Type-2 diabetes, hypertension and cancer. When we can predict, through these genetic markers, which women are likely to have preterm births, then these mothers can be monitored closely and triaged."
For the study, the Garbh-Ini team undertook a "genome-wide association study (GWAS)'' on spontaneous preterm birth on 6,211 women from Haryana.
Advertisement
Garbh-Ini is an initiative under the Department of Biotechnology as a collaborative interdisciplinary programme, led by DBT-Translational Health Science and Technology Institute (THSTI), NCR Biotech cluster, Faridabad, in collaboration with DBT-NIBMG, Kalyani, DBT-Regional Centre for Biotechnology (RCB), Gurugram Civil Hospital and other organisations.
The GWAS was undertaken by the collaborating scientists at NIBMG who are investigating the genomic and epigenomic underpinnings of preterm birth in this cohort.
Also Read | How a team of Pune doctors ensured survival of a baby born at 24 weeks, weighing 400gms
Additionally, the study found that four SNPs found in the cohort were "significantly associated trans-ethnic SNPs", which showed association both in Indian women as well as in the women belonging to the European ancestral population.
Advertisement
One of the SNP markers, rs35760881, and three more markers, when compared with data on European women, was found to be also associated with risk of preterm delivery.
"These SNPs are known to regulate important biological processes such as inflammation, apoptosis, cervical ripening, telomere maintenance, selenocysteine biosynthesis, myometrial contraction, and innate immunity," Maitra told The Indian Express. "We compared these SNPs with data on studies carried out in Europe and the United States and found that they, too, have the same SNPs."
"While these trans-ethnic SNPs need more investigation, we can safely say that these genetic markers are possibly universal. Of course, other population sources need to be studied for this to be positively established,'' Maitra said.
The study also found that spontaneous preterm birth (sPTB), the major subtype of preterm birth (PTB), occurs "either due to spontaneous early onset of labour or due to preterm prelabour rupture of membranes".
It said, "Environment as well as maternal and foetal genomic factors influence the risk of PTB…the enhanced risk of recurrent sPTB in mothers suggests a genetic predisposition to sPTB. Most epidemiological studies have shown that sPTB is influenced more by the maternal genome than the foetal or paternal genomes."
Most Read 1 Gadar 2 box office collection day 4: Sunny Deol film records biggest Monday collections of all time, nets a total of Rs 173 cr 2 Bigg Boss OTT 2 Finale Live Updates: Elvish Yadav wins Salman Khan's show, Abhishek Malhan shares message from hospital 3 Happy Independence Day 2023: Wishes Images, Whatsapp Messages, Status, Quotes, and Photos 4 OMG 2 box office collection day 4: Pankaj Tripathi-Akshay Kumar film delivers better Monday than opening Friday, earns Rs 55.1 cr 5 Jailer box office collection Day 5: Rajinikanth film set to cross Rs 350-crore mark worldwide on Independence Day Advertisement
As part of the study, the team genotyped 7,00,604 single SNP markers in 6,211 pregnant women and followed them up until delivery. They compared the genome-wide genotypes of 521 women in this cohort who delivered preterm with those of 1,042 women who delivered at term.
Pregnant women enrolled between May 2015 and April 2021 "in a large single-centre prospective cohort'' in Haryana and were followed up with written informed consent until six months after delivery, the report noted.
Also Read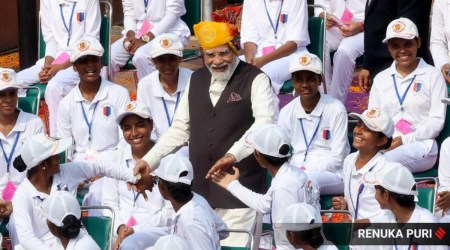 Narendra Modi Independence Day Speech Live Updates: India now identified ...
Govt SOP for Judges: Do not name officials for court panels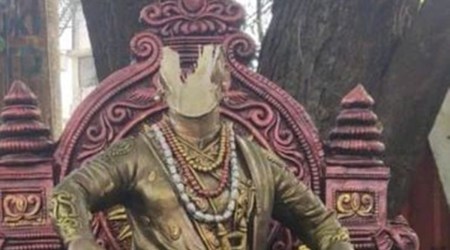 Shivaji statue vandalised in Goa, police initiate inquiry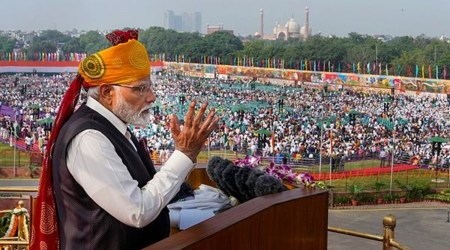 'Will return to Red Fort next year': In Independence Day speech, PM Modi ...Advertisement
This study was approved by the institutional review boards and ethics committees of Gurugram Civil Hospital, where the pregnant women were enrolled; the Translational Health Science and Technology Institute, where the biospecimens were stored and DNA extracted; and the National Institute of Biomedical Genomics, where the genotyping and analyses were conducted.