The Central Bureau of Investigation (CBI) has registered an FIR against Oxfam India, and its office-bearers for alleged violation of Foreign Contribution (Regulation) Act (FCRA) registration.
The Ministry of Home Affairs (MHA) has found that Oxfam India was allegedly planning to pressure the Indian government for the renewal of FCRA through foreign governments and foreign institutions like the World Bank and the International Monetary Fund (IMF). It also found an email which allegedly showed Oxfam India had been planning to use European Union, US State Department, World Bank, IMF, Asian Development Bank and various European.
The FIR was lodged on April 17 and a team of CBI conducted a search at the Oxfam's office in South East Delhi's Okhla on Wednesday evening, a source said. According to an MHA official, Oxfam India was registered under the FCRA, 2010 for undertaking social activities and their registration was valid up to December 31, 2021.
In its complaint on April 5, the MHA alleged that though Oxfam India's FCRA registration had ceased, it planned to circumvent FCRA by routing funds through other routes. "From the email found during an IT survey by the CBDT, it appears that Oxfam India is providing funds to the Centre for Policy Research (CPR) through its associates/employees in the form of commission. The same is also reflected from the TDS data of the Oxfam India which shows payment of Rs 12,71,188 to the CPR in the financial year 2019-20 under section 1943. Oxfam India got FCRA registration to carry out Social activities. However, payment made to the (CPR) through its associates/employees in the form of commission (professional or technical services) is not in the line of its stated objectives. This is violation of section 8 and 12 (4) of the FCRA 2010," the complainant, Director, MHA (Foreigners-II Division), Jeetendar Chadha alleged.
"Email communication found during an IT survey by the CBDT shows that Oxfam India has been planning to pressurize the Indian government for renewal of FCRA through foreign governments and foreign institutions. Oxfam India has the reach and influence to request multilateral foreign organisations to intervene on its behalf with the Central government. This exposed Oxfam India as a probable instrument of foreign policy of foreign organisations/entities which have funded Oxfam India liberally over the years. This violates section 12/4)(1) of the FCRA, 2010," Chadha alleged.
Last year, the Income Tax Department conducted a "survey" on the premises of Oxfam India. The MHA has also shared a report of the IT department to the CBI which shows that on February 15, 2022, Amitabh Behar had sent an email to the Embassy of Ireland for a letter to the government of India from EU for FCRA issue.
Chadha also alleged that the Oxfam India continued to pay sub grants to various partners even after coming into force of FCR Amendment Act, 2020 which prohibited such transfers. "It appears that Oxfam India used to route funds of its foreign affiliates such as Oxfam Australia, Oxfam Great Britain etc in India to selected NGOs and at the same time exercising control over funds and projects. From emails, found during an IT survey by the CBDT, it also appears that Oxfam India was planning to route funds to other FCRA-registered associations or through the for-profit consultancy route. Funds transacted through this route aim to circumvent the FCRA, 2010. This is a potential violation of section 8 and section 12(4) of the FCRA, 2010," he claimed.
Most Read 1 Gadar 2 box office collection day 4: Sunny Deol film records biggest Monday collections of all time, nets a total of Rs 173 cr 2 Bigg Boss OTT 2 Finale Live Updates: Elvish Yadav wins Salman Khan's show, Abhishek Malhan shares message from hospital 3 Happy Independence Day 2023: Wishes Images, Whatsapp Messages, Status, Quotes, and Photos 4 OMG 2 box office collection day 4: Pankaj Tripathi-Akshay Kumar film delivers better Monday than opening Friday, earns Rs 55.1 cr 5 Jailer box office collection Day 5: Rajinikanth film set to cross Rs 350-crore mark worldwide on Independence Day Advertisement
According to MHA, Oxfam India received foreign contribution amounting to Rs 1.50 crore (approx) directly into their FC utilization account instead of receiving foreign contribution in FCRA designated Bank account. "As per the FCRA, 2010 (section 17), any foreign contribution (FC) has to be received in the designated FCRA account only. After that, it can be transferred to a utilization account. By receiving the above foreign contribution (FC) in an account other than FCRA designated account, the Oxfam India has violated section 17 of the FCRA, 2010," the FIR stated.
The MHA has further requested the CBI that if during the course of the investigation, it comes to their notice that violations of other specific statutes like the Income Tax Act, prevention of Money Laundering Act (PMLA), etc. have also taken place, the probe agency may send suitable references to the competent authorities administering those relevant Acts for appropriate follow-up action.
Also Read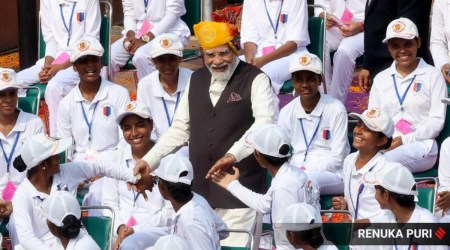 Narendra Modi Independence Day Speech Live Updates: India now identified ...
Govt SOP for Judges: Do not name officials for court panels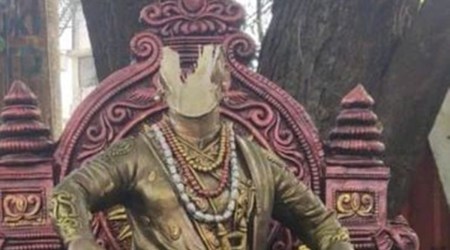 Shivaji statue vandalised in Goa, police initiate inquiry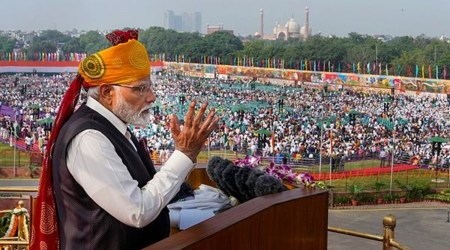 'Will return to Red Fort next year': In Independence Day speech, PM Modi ...
Earlier, an Oxfam India spokesperson said, "Oxfam India is fully compliant with Indian laws and has filed all its statutory compliances, including Foreign Contribution Regulation Act (FCRA) returns, in a timely manner since its inception. Oxfam India has been cooperating with all government agencies since its FCRA registration wasn't renewed in December 2021. We have filed a plea in the Delhi High Court against the decision to not renew our FCRA registration. The High Court has asked the Union government to respond to our plea."