A five-judge Constitution Bench is hearing a batch of pleas seeking legal recognition for same-sex marriageon Monday.
The Bench comprises Chief Justice of India D Y Chandrachud, Justices Sanjay Kishan Kaul, Ravindra Bhat, Hima Kohli, and P S Narasimha. Justice Chandrachud was also a member of the constitution bench, which, decriminalised sex between two gay, consenting adults by way of the 2018 Navtej Singh Johar judgment.
Here are the top quotes from the hearing:
Also Read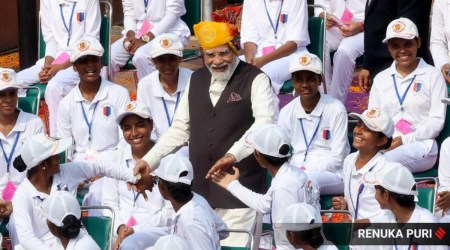 Narendra Modi Independence Day Speech Live Updates: India now identified ...
Govt SOP for Judges: Do not name officials for court panels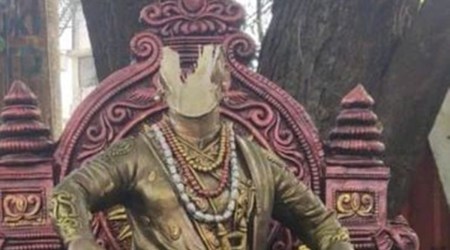 Shivaji statue vandalised in Goa, police initiate inquiry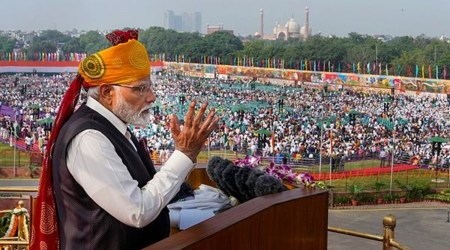 'Will return to Red Fort next year': In Independence Day speech, PM Modi ...
Arguing for the petitioners, senior Advocate Mukul Rohatgi said, "The LGBTQ should have a right to a life of dignity and to the institution of marriage and family which is available to others."
Senior advocate Maneka Guruswamy, for the petitioners' side, said, "Marriage is not only a question of dignity but a bouquet of rights that LGBTQ people are being denied post Johar, like life insurance or medical insurance."
"I cannot buy SCBA medical insurance despite being a member. This is a reality of how rights are exercised. One facet is the constitutional value of dignity, equality, fraternity and liberty and the other facet is the day-to-day business of life. The business of life is all of these things. Most rights flow from blood relations or marriage. Short of marriage it will mean that we will have to keep coming back to court to legislate issues.. We say marriage, not because it a notion of society but a legal framework", Guruswamy said.
Justice S K Kaul said, "As the CJI said, sometimes incremental changes in issues of social and society ramifications are possibly a better course. There is a time for everything and there is a time for somethings to come. Therefore what is being suggested was, can we, for the time being confine to the limited issue…"
Asking as to how we can develop the notion of a civil union which finds legal recognition, CJI D Y Chandrachud said, "Between the time the Navtej Johar judgement was delivered and today, society has found greater acceptance of same-sex relationships. Even in our universities, where people come from rural places. There is a growing acceptance."
Mukul Rohatgi said said that all that he was seeking is for the provisions of Special Marriage Act of 1954 to read marriage as between "spouse" instead of "man and woman". He mentioned how the definition of marriage in Black's Dictionary changed from 1968 when it said man and woman to recently where it said "between two persons/ humans".
Rohatgi also said the fundamental rights of the LGBTQ are being restricted and thus, it is the courts' duty to act. He said, "I need not wait for the Parliament to wait for what it would do… If I have a right, it must be examined by the Court. If found, the Court must give it to me."
Appearing for the government, Solicitor General Tushar Mehta said, "We are misdirecting the question. It's not about protection or privacy or equality of the LGBTQ but the right of conferment of a socio legal status and whether that can be done by judicial legislation."
Tushar Mehta argued that even if the Supreme Court does not go into personal laws, the window will be opened for the future. "In Navtej judgement, your lordships opened the window for marriage. Now, even if not intended, your lordships will open the window for personal laws for the future."
When Tushar Mehta said, "Societal acceptance of any relationship is never dependent on either the legislation or judgement. The legislative intent of the legislature throughout has been a relationship between a biological man and a biological female", CJI Chandrachud responded by saying that the notion of a biological woman or man isn't absolute and "it's not just a question of what your genitals are." However Mehta insisted that it was indeed a question of one's genitals, whereby a man would mean a "biological man" only.